Commercial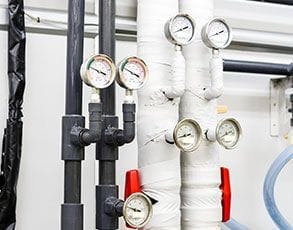 Whether the job is minor job on a small building, or large strata work, our commercial plumbing team have the required training and experience to get the job done right. At Alexander Gas & Plumbing Co we understand your commercial and industrial needs. We offer a high level of responsiveness and reliability, including on-line job management and reporting. Our highly experienced staff ensure that your premises are always maintained and compliant.
Whether it's new installations, designing a solution, or programmed facilities maintenance, our responsibility is to provide your commercial plumbing projects with the most up to date and innovative solutions. We provide assistance to an array of businesses such as shopping centres, new developments, offices, stores, restaurants and more. Hence we work closely with our key suppliers to ensure we deliver the latest technologies at a competitive price. We aim to ensure that your facility management is headache free. We coordinate technicians, manage scheduled servicing and ensure all administration is handled promptly and professionally.
Our commercial plumbing services include:
Preventative and Scheduled Maintenance
Emergency Service, Fault Finding & Repairs
Installations & Project Management
Plumbing Design Water, Sanitary and Drainage
Back flow Prevention (installation and maintenance)
Gas Fitting
Drain Clearing
Emergency Eyewash and Showers
Compliance requirements
Annual Test and Certification
Why choose us for commercial plumbing? We understand that commercial plumbing differs from domestic plumbing and we understand that each project is unique. We know that commercial plumbing projects can be difficult, but we have the experience and expertise to handle such difficulties. We use trained professionals with experience in commercial and industrial plumbing projects in order to provide you with the best outcome.
If you are looking for a reliable Commercial Plumber for your commercial plumbing or strata management needs call us on 0404 823 184.