Plumber Sinnamon Park
At Alexander Gas and Plumbing, our family-owned business are at your service. Our expert plumbers in Sinnamon Park draw upon their extensive experience to deliver solutions for your needs. Alexander Gas and Plumbing has been servicing the community of Sinnamon Park for years and we take great pride in knowing that our local residents have access to the plumbing and gas fitting services they deserve to keep their household appliances seamlessly functioning all year-round.
What you can expect from our team:
Turning up on time!
24/7 service - we always have a plumber Sinnamon Park available to help you when you need.
Professional plumbers Sinnamon Park with years of extensive experience.
We clean up after ourselves!
Services supported by our customer guarantees, ensuring we get it right the first time.

Local Plumbers in Sinnamon Park
Our local plumbing and gas fitting services are the most competent in Sinnamon Park. You shouldn't need to pay a fortune to keep your household appliances functioning. With Alexander Plumbing & Gas fitting you can expect the friendliest service for the most affordable prices. We follow Australia's strict Workplace Health and Safety measures to ensure you and your family have the peace of mind of knowing your plumbing and gas fitting is being taken care by the professionals. If you're in Sinnamon Park and you need plumbing and gas fitting services, our team are at your service. With years of experience, we've got the solutions for any of your needs.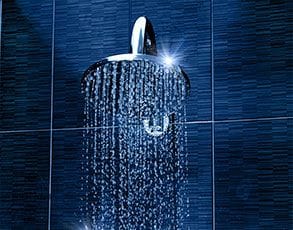 24/7 Emergency Plumber Sinnamon Park
Unfortunately, accidents happen when you least expect them to. Our team work around the clock to ensure that when you're in need of professional plumbing and gas fitting services, an Alexander emergency plumber Sinnamon Park is available for 24/7 emergency call-outs.
Call our team of professional plumbers Sinnamon Park on 07 3375 4445, we'd love to hear from you!